Virtual Assistant
We have found 11 items matching your search query.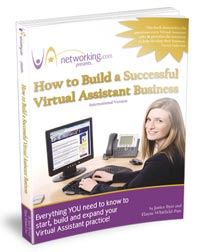 Virtual Assistant
Now there's one, affordable book that takes the guess work out of starting your own successful VA business … Becoming a Virtual Assistant who commands top dollar from clients who live hundreds or
$49.95
Virtual Assistant
10 In Stock
Virtual Assistance is one of the fastest growing industries today. It is very possible to earn an income from home wearing your pajamas and bunny slippers. If you are ready to be your own boss, take
$19.95
$19.95
Virtual Assistant
10 In Stock
This money-saving package includes Clinical and Administrative Procedures for Medical Assistants Text and Virtual Medical Office.
$134
$134
Virtual Assistant
10 In Stock
In The Road to Going Virtual, author Trena V. Stubbs takes you step by step through each phase of setting up your very own Virtual Assistant business. This book isn't your standard small busin
$26.95
$26.95
Virtual Assistant
10 In Stock
Gain realistic experience in a physician's office without leaving the classroom! By using Elsevier's Virtual Medical Office learning system – an Elsevier textbook, a study guide, and
$49.95
$49.95
Virtual Assistant
10 In Stock
If you have always wanted to leverage your business with a Virtual Assistant but did not know where to start, then this book is for you. A step-by-step guide to finding the RIGHT Virtual Assistant fo
$12.95
$12.95
Virtual Assistant
10 In Stock
Second edition. The definitive "how to" for anyone looking to start or grow a small or home-based business; from deciding whether or not you have what it takes, to building a successful a
$19.95
$19.95