Become a VA
Countless Virtual Assistants Join Your Industry Every Day. How Will You Prove YOU Are the Right Choice? You know you have what it takes to do the job. But how do you get prospects to TRUST you? Be the
¥9,693.88
Books
Spinning Your Wheels With Social Marketing? Get Results in Just 15-30 Minutes a Day Without Spending a Dime on Ads!
¥9,897.96
Accounting
QuickBooks allows you to organize all your business finances in one place.
¥Read More
Become a VA
An exclusive club for Virtual Assistants who want to take their business to the next level
¥33,979.59
Accounting
With FreshBooks you can track your time, log expenses and invoice your clients.
Become a VA
This globally proven, acclaimed business startup system and instruction by The VA Expert, Tawnya Sutherland, is designed specifically to get your Virtual Assistant business up and running easily, quic
¥101,734.69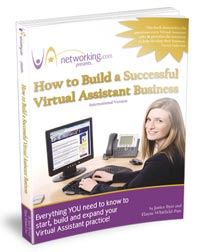 Virtual Assistant
Now there's one, affordable book that takes the guess work out of starting your own successful VA business … Becoming a Virtual Assistant who commands top dollar from clients who live hundreds or
¥5,096.94
---
---
---